Illegal gambling and sex at Gurgaon bar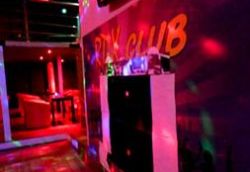 1200 Microns is a nightclub based on the third floor of the Omaxe Celebration Mall. Pritam and Bhandari had treated a couple of guests from Delhi to some hookers and gambling. So it wasn't surprising that police officers found some of the suspects enjoying illegal gambling, while others were having sex with prostitutes.
Gambling and sex
"Instead of operating a nightclub, they offered visitors hookers and casino entertainment. It's strictly prohibited for bars in Gurgaon to run gambling activities. The suspects from Delhi clearly visited the establishment for some gambling and sex. Additionally, we have arrested the suspects in connection with illegal trafficking," a police spokesperson commented.