Online casino sector grew by 12.5% in 2010
Sector growth reached 11.4%, according to figures published by H2 Gambling Capital Consultants.
Substantial growth for online casino and bingo
Online casino and online bingo recorded the best performances, with gross revenues increasing by 28.4% year on year to reach a total of USD 2.67 billion for online bingo and by 13.3% to USD 6.24 billion for online casino compared to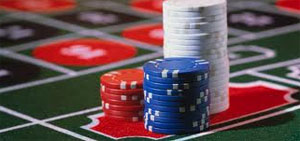 the year 2009.
Online poker losing speed
Online poker on the other hand (excuse the pun), has registered the lowest growth in 2010 with a relatively low 7.1% increase to reach USD 5 billion. Were it not for the substantial growth of the French and Italian markets, the global online poker market would be in decline.
Online casino sector consolidating
Market consolidation allied with increased competition may explain why the total number of online casino sites dropped by 160 to only 2400 sites. The report also states that the increased number of mobile phones and Smartphones has contributed to the growth of the sector.