Gambling Indian bank clerks coned customers
Two New Delhi bank employees have coned over 50 customers in the last two years. The duo asked customers to sign some documents, using a ballpoint with a special kind of ink. Ravi Kumar (21) and his partner in crime Vinish (27) were able to fill in other amounts due to the disappearing ink.
Cheating bank clerks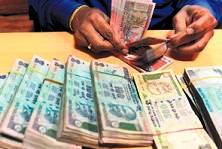 Delhi Police started an investigation after one of the customers, Mahabir Singh, smelt a rat. "The duo has coned over 50 customers out of approximately Rs 2 million. They used the money to wager," read a statement from the Delhi Police.
Disappearing ink
They used to work for a private bank, where they stole the customer data. Then they asked clients to renew their policy accounts by making them fill in amounts on checks. The disappearing ink allowed the duo to fill in other amounts, after which they cashed the checks.
Online gambling in India
Horse racing wagering is the only legal gambling activity in India. The state of Sikkim planned to grant three online casino licenses two years ago, but those plans didn't succeed. However, citizens of that same Indian state can join an online lottery, powered by Playwin. Last year, India enacted the Federal Information Technology Act. With this new law, the Indian government aims to ban online casinos. In addition, the new act forces ISPs to block foreign gambling sites.