Macau casinos refuse to pay out because of technical problems
There's nothing more frustrating than winning a jackpot but not receiving it. Reports about Macau gambling venues withholding winnings have emerged. Those casinos allegedly refused to pay out jackpots as they were the result of technical problems. Such reports may damage Macau's reputation at the world's leading gambling hub.
Refusal after waiting three hours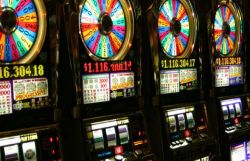 A 51-year-old gambler claimed he had wagered nearly four million patacas at two Macau casinos in April, but both gambling parlors didn't pay out winnings worth 20 million patacas. Another casino refused to award a jackpot after the casino player in question waited for three hours.
Law revision
Market watchers claim that it's impossible for casino punters to know if slots are having mechanical problems. Some believe that the Macau government should revise the gambling legislation with regard to casinos that refuse to pay out winnings. Casinos claim that minor technical errors are inevitable.
Labs for faulty slots
There are people who feel that Macau should establish its own facilities to check faulty slot machines. Casinos believe that such laboratories are unnecessary as they use facilities that are 100% trustworthy. Additionally, travelers are entitled to compensation if they need to stay longer or make an additional trip to solve such problems.