Rhode Island resident stole winning slot machine ticket
A 63-year-old gambler from Rhode Island allegedly stole a slot machine ticket from another punter at a Wilkes-Barre-based casino. Demetrios Emanuel Spougiadakis has been accused of theft. The incident took place at the Mohegan Sun at Pocono Downs. Spougiadakis redeemed a slot machine voucher that didn't belong to him.
Failed attempt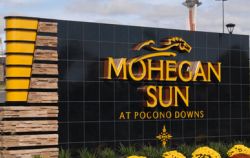 Mary Ann Dargatis was spinning the reels of a slot machine when she accidentally dropped the ticket. Spougiadakis spotted the voucher but decided to seize the opportunity as there were a few other patrons near the target. When he thought that the coast was clear, he attempted to take the bait with his foot.
Mission completed
Spougiadakis was unable to take the voucher, which offered $563 of gambling credit, so he tried another approach. The 63-year-old defendant started playing the slot machine next to Dargatis. At a certain point, he grabbed the ticket. CCTV footage demonstrated that the stealing gambler went straight to a voucher redemption terminal.
Identified thanks to player card
After cashing in the voucher, the defendant left the Mohegan Sun at Pocono Downs. A few days later, Spougiadakis visited the gambling venue again. Casino security officers were able to detain him thanks to the player card he had used earlier. The 63-year-old suspect was bailed for $2,500 at the Luzerne County Correctional Facility. Spougiadakis has to appear in court on September 17.