Canadian claims $50 million jackpot one year after draw
A lotto winner from Canada has finally come forward to claim his $50 million cash prize. The fortunate player won the life-changing jackpot in March 2014, but for some reason he waited almost a year before collecting the bonanza. A spokesperson for the British Columbia Lottery Corporation revealed that the winner has opted to remain anonymous.
Mystery solved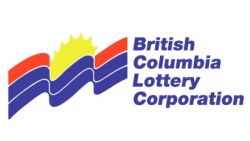 It remains unclear why the Canadian lotto player waited more than eleven months after the draw. The winning ticket featured the numbers 3, 4, 5, 7, 31, 33 and 40, in addition to the bonus number 49. According to the British Columbia Lottery Corporation, a retailer based in Langley (British Columbia) sold the lucky ticket.
False accusations
Lotto tickets expire one year after the draw, and the winner in question had only a few days left to come forward. The unclaimed jackpot sparked lots of speculations, including rumors about a minor who reportedly had bought the ticket. Others claimed that the ticket-holder had passed away. Several Shoppers Drug Mart staff members even sued one of their colleagues, alleging that he had bought the winning lottery entry with money from their workplace cash box.
$14.9 million jackpot unclaimed
It's not the first time that a fortunate Canadian gambler waits months before claiming his or her jackpot. Last year, a couple from Edmonton (Alberta) came forward to collect their $50 million bonanza seven months after the draw. Andrea and Bill Groner used the money to help out a few friends and family, while also donating to good causes. Canada's largest unclaimed jackpot was worth $14.9 million, and dates back to 2006.