Korean father preferred gaming over his baby's life
They say there is nothing more precious to a parent than a child. A father from South Korea seems to have other priorities as he found online gaming more important than his two-year-old baby. His gaming habit spiraled out of control as he spent way too much time at cyber cafes. Police have arrested the 22-year-old gamer after his son died of malnutrition.
Bored and jobless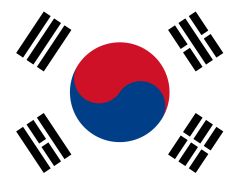 The father allegedly put the infant's body in a bin liner, after which he left the body in a garden just outside the city of Daegu. He was jobless when his spouse left him to work in another city. The 22-year-old Korean man became bored and started online gaming at cyber cafes. The young father failed to feed his infant, which resulted in the baby's death. It took him four weeks before he decided to leave the body in a yard near Daegu.
Risk of addiction
Four years ago, another South Korean infant died of malnutrition as his parents were addicted to online gaming. This latest incident has drawn a lot of media attention across the Asian country. In the meantime, an increasing number of Korean politicians acknowledges the addictive nature of online gaming. A bill listing online gaming in the same category as drugs and alcohol is gaining political support.