Nashik Police raid home-based gambling den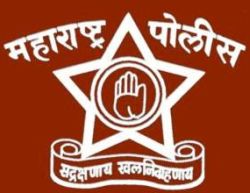 Nashik Police have smashed a gambling den, which resulted in the arrest of 41 individuals. The illegal gambling operation was based in an apartment located in the Indira Nagar area. A police spokesperson revealed that they decided to raid the premises after receiving a tip off. The underground casino encompassed two floors.
Illegal gambling club
Police officers recovered several vehicles, including 5 four-wheelers and 14 two-wheelers, as well as 2.80 lakh in cash for forfeiture. Raju Adhangle is believed to be the manager of the illegal gambling den. Adhangle had allegedly established Navin Nashik Mitra Pariwar to host several events. The organization advertised itself as a charity, but police say they were actually fronts for illegal gambling.
41 people arrested
"Twenty-six persons were released on bail only a few hours after they were arrested, while 15 others were taken into custody," according to Hemraj Rajput, speaking on behalf of the Nashik Police. All 41 people were held under various sections of the Bombay Prevention Of Gambling Act, 1887 (Bombay act no. IV of 1887).