South Korean men arrested for internet gambling
Thai authorities have busted six individuals on suspicion of online gambling activities. Police believe that the men were involved in illegal online gambling operations from several locations based in Bangkok. Three of them were booked when they reportedly were handling wagers on foreign football games, according to local media.
Seizure and arrests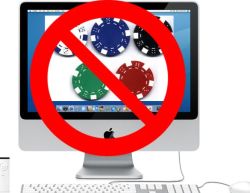 Cops recovered multiple cell phones, several laptops, a number of computer screens, and other computer paraphernalia. Additionally, police confiscated tools that enabled the men to transfer money to banks located outside Thailand. There are no reports of cash seizures. The suspects arrested include Park Jegyun, Bin Yunhyeok and Kim Tae Ho.
Second South-Korean trio
Furthermore, police booked three other individuals, all of them South Korean citizens, at another Bangkok-based building. That trio, including Min Ki Mun, Min Jae Kwon and Hui Jun Jeong, ran an illegal sports betting ring over the internet. Cops recovered several cell phones, laptops, and financial records. Bangkok Police recently booked ten other people for illegal gambling-related offences.