$235K in winnings during stunning weekend at Royal Panda
Royal Panda has celebrated four winners who collected more than $235,000 in payouts last weekend. The foursome enjoyed a set of live roulette games and video slots, which netted Mikael, Wojciech, Freddy and David some serious cash. One of them plans to enjoy a cool trip to Sin City, according to a spokesperson for the popular online casino.
Four amazing gambling sessions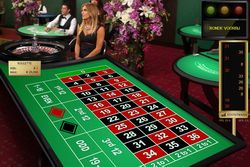 Wondering how they pulled it off? This is how each of them cashed in:
Mikael played Royal Panda's Live Roulette, and took home a dazzling $78,752.67 in cash
Freddy from the UK enjoyed a session of Roulette Pro Series, which resulted in a $65,122.09 bonanza
Polish national Wojciech decided to try his luck with both the Guns N' Roses, and Spin Lab slot, which netted him an eye-watering $56,596.92 in cash
David from the UK bagged a $37,734.34 windfall thanks to the Wild Water video slot
Rewarding magic of live roulette
Mikael from Sweden has enjoyed an incredible run of good luck lately, including a $229K bonanza about four weeks ago. The Scandinavian gambler has a weak spot for online roulette, especially for Royal Panda's live version. Mikael has already used his Loyal Panda Points for a stunning trip to Las Vegas. Sign up with Royal Panda and plunge into the exciting world of online casino gambling!