Offshore casinos in Goa ordered to close down operations
Goa is the only state in India that permits offshore casinos to operate freely.
Reasons for closure of offshore casinos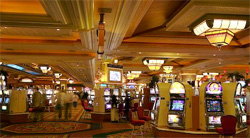 In a statement by the Home Ministry, both offshore casinos MV Arabian Sea King and MV Casino Royale were ordered to cease all activity due to the non-deliverance of a license to operate from the directorate of shipping, which is a government agency.
Home Ministry statement
A senior spokesperson for the Home Ministry declared to reporters that the management of both offshore casinos had been forewarned but were unable to obtain the license despite having insisted that they would do so. The spokesperson further stated that the order was to be effective immediately.
Offshore casinos in Goa
As the only state in India allowed to offer offshore casino activity, Goa has up until now had up to seven offshore casinos that operate from the shores of the Mandovi River that runs along Panaji.