Ivey withdraws suit against Full Tilt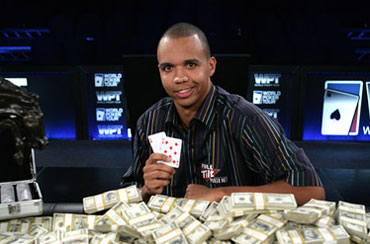 The judicial case worth several million dollars presented by Phil Ivey against Full Tilt should soon be abandoned by the legal representatives of Phil Ivey.
A forgotten case
A lawyer working with the company confirmed in an interview with eGaming Review that David Chesnoff, the lawyer of Ivey, declared that the matter would be forgotten, and he is expected to deliver a statement in the near future providing more specific details about the case.'
Refunding customers is a priority
"Repaying the customers has been the priority of the company since Black Friday, and everything has been done to ensure all refunds are made as quickly as possible" he added.
Ivey a former representative for Full Tilt
This news arrives one month after Ivey filed an electronic suit against the company. A site of which he himself was a fully-fledged member and representative as a member of "Team Full Tilt" since the company first launched over seven years ago.
Will he participate at the WSOP?
Ivey also suggested that he may not play at the World Series of Poker because of his concerns regarding the ability of Full Tilt to fully refund all of its players. However since rumours have emerged about the end of the judicial procedure, other poker players have speculated that the 35-year-old poker pro will indeed change his mind and in fact decide to play.
Rumours through the grapevine
Randy Dorfman a poker pro tweeted last week that "a rumour circulating in WSOP saying that Phil Ivey will play in the $50,000 championship event, this will be interesting in light of the closure of Full Tilt today" referring to the interruption of the server that followed the Alderney Gambling Control Commission suspending the licence of Full Tilt.
The lawyers remain discrete
No lawyers representing Full Tilt were available for comment regarding reports of European future investment from anonymous parties.