PokerStars reassures their players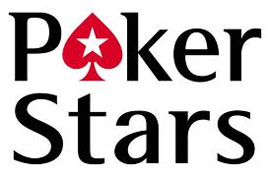 PokerStars, the rival online casino poker site issued a press release in which it guarantees its players that their funds are safe and the operations are unaffected'.
PokerStars follows the rules
"The games Commission of the Isle of Man has reiterated today that the international license for PokerStars remains intact and that we fully respect all operating conditions" it reads in a PokerStars press release.
The site is operating normally
The site continues to operate as normal. All funds on player accounts are safe and can be withdrawn as usual, with no delays. PokerStars continues to fully respect the licensing of other jurisdictions in which they are regulated, including France, Italy and Estonia.
Protection of the players bonus
"As provided for in our license, PokerStars has always ensured integrity and fund security for its players keeping all these funds in separate bank accounts and immediately accessible.'
$ 120 million reimbursed
"Since the prosecution by the U.S. Department of Justice in April, we have returned to our players more than $120 million and we continue to respond to their requests as they are addressed to us. Players residing outside the United States were not affected and all payments have been made without delay."
"In addition, PokerStars signed an agreement with the Ministry of Justice expressly confirming the capacity of the company to continue its activities outside the United States."
PokerStars takes responsibility
"We will continue to function as a responsible company and we are committed to respond to the needs of our clients in the largest compliance".