Online casino player hits $10 million jackpot
Spinning the reels of an online video slot can be extremely rewarding. However, a jackpot of more than $10 million is undoubtedly life-changing. A 50-year-old online casino player from Sweden was enjoying the popular Hall of Gods video slot at Betsson Casino when he scooped a $10,1 million jackpot.
Second largest one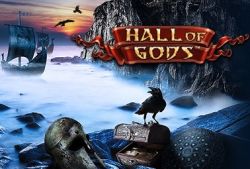 "We have seen many staggering payouts, and we are pleased to celebrate a Betsson winner. This latest one is the second largest jackpot every won by a Swedish online player. It goes without saying that it will have a massive impact on his life. Additionally, this latest jackpot proves again how rewarding online slot games can be", a spokesperson for Net Entertainment stated.
Traditional Swede
The Swedish winner was obviously shocked when he hit the life-changing jackpot. "After scooping a few minor prizes I was determined to win a big one. It was unbelievable when I hit the progressive jackpot worth $10,1 million", the winner noted. As befits a true Swede, he will use the money to buy a Volvo and a new home.