Chris Sheffield new CEO for Bet Fred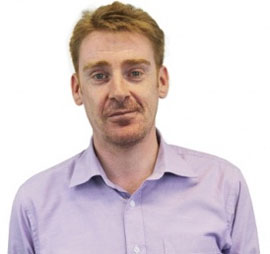 Mr. Sheffield will now be responsible for the management and operation of the portfolio of online gaming including sportsbook, casino, bingo, poker, and his growing collection of games for mobile devices products.
An exceptional leader
'Chris is an exceptional talent and has great experience in online casino and games. We are delighted with our new arrangement and everyone is looking forward to working with him', said Mark Pearson, the Betfred spokesman based in Warrington.
Sheffield is very experienced
'He has interesting projects and plans, especially for our mobile service sports betting, poker and iGaming products.' Betfred stated that Sheffield has a 'wealth of experience' after having served as CEO for Million-2-1 Limited, the mobile game International Game Technology (IGT) subsidiary, and CEO for Eunite Limited, a company acquired by N Brown Group web development.
An enthusiastic new arrival
'I am delighted to join Bet Fred at such a promising time,' said Sheffield. 'We have just started TV advertising and I am proud to join the team at the start of a high level tournament in the World Snooker Championship with Bet Fred. I have a real affinity with the Bet Fred brand that has been successfully developed by Fred Done and his team.'