Indian gambling industry calls for regulation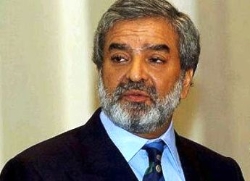 Legalizing online betting is crucial as match-fixing is undermining the Indian sports industry. Additionally, regulation would result in new tax revenues and it would encourage bookmakers to detect suspicious betting activities. Similar measures by online gambling companies have proved to be successful in the European jurisdiction.
Betting on fair sports events
Match fixing seems to be rife in Eastern Europe and in India, where legislation fails to effectively address issues of illegal betting. A legalized gambling industry enables punters to bet on fair sports events. India should regulate sports wagering to stop the plague of illegal gambling.
Legalized gambling
"Match fixing has become inevitable and betting on cricket is extremely popular in Indian cities like Delhi and Mumbai. The Indian government should legalize gambling and regulators should control bookmakers," according to former ICC chief Ehsan Mani.