IPL bookmakers expand their focus to students and employees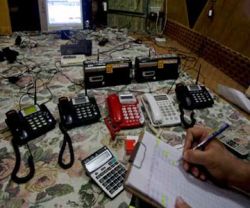 Authorities are worried about the betting rackets that have expanded their focus to students and employees. Local media report that there are approximately 70 bookmakers offering their services in Proddatur, which is the second largest city in Kadapa district. Several of them also offer their services in Hyderabad.
Relocating bookies
The bookmakers continuously relocate in order to avoid arrest. Additionally, they approach people in other states, including Goa and Bangalore, to offer their betting services. A police spokesperson revealed that the cricket bookies offer bets on multiple aspects of the game, like the individual player performance. In order to stay under the radar, the betting rackets use secret codes.
Betting raids
There are reports about students who pawned their cars to wager on cricket matches, according to the police spokesperson. A police team has raided a Proddatur-based premises where they detained two persons in connection to an illegal betting ring. The duo was arrested when they were paying winning gamblers. Additionally, the police team booked three punters at a location in Rajampet.