Bingo machine spills out $1.2 million jackpot
A woman from Pensacola (Florida) has become an instant millionaire thanks to a bingo machine. The fortunate gambling enthusiast in question, identified only as Hazel B., took home a whopping $1,253,777 in cash. A spokesperson for the Wind Creek Casino Atmore confirmed that Hazel won the windfall on a Million Degrees machine.
Surprisingly calm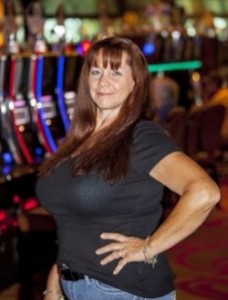 Asked how she plans on spending the money, Hazel answered that she would purchase a new home. Despite the $1.2 million bingo fortune, the Pensacola resident aims to carry on working. Hazel was surprisingly cool when the jackpot appeared on the machine's display. He partner seemed more emotional, according to players who witnessed the life-changing event.
Lots of jackpots
The Wind Creek Casino Atmore made its debut back in 2009, and since then it has celebrated nearly 143,000 jackpot winners. The spokesperson stated that the gambling parlor in Atmore (Alabama) has paid out $384 million in cash prizes.
Rewarding casino
"Celebrating jackpot winners never gets boring, especially when it concerns a jackpot of more than $1 million. Players win a windfall about every five minutes, adding to the casino excitement at our establishment", the spokesperson added.