20-year-old Indian murdered after anti-gambling protests
Cruel killing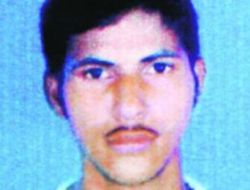 Neighbors believe that Dhaki paid the price for protesting against the gambling activities that took place near his residence. "Dhulagarh Market has become a popular gambling location and police refuse to take any steps. Dhaki used to visit the area to show his gambling aversion as he claimed it degenerated the neighborhood. The killers slit his private parts to scare off other protesters. Both the gambling operators and liquor dealers didn't appreciate Dhaki's protests," a local commented.
Wake-up call
The 20-year-old Indian was found dead in the morning, while he was killed many hours earlier. No one has been arrested so far. "Everybody including authorities knew that gambling operators and liquor dealers gathered in the area. However, they failed to take timely action. I hope this cruel killing is a wake-up call for the police," one of his friends commented.
Strong moral value
Dhaki's father died when he was very young. He was raised by his mother, who also raised his sister. The store worker was renowned for his helpfulness. "He was always willing to help, regardless of the time of day. Dhaki was a kind young man of integrity. His mother did a good job as Dhaki was a boy of strong moral value," a local resident added.