Arrests in murdered gambler case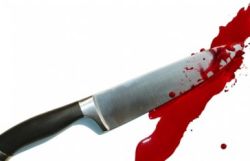 A police spokesperson revealed that the group of arrested persons included Lakshmi Prasanna (26) from Papareddypalya, H Harish (19) from Hosakerehalli, S Satish Rao (24) from Chamarajpet, Shreyas P (20) from N.R. Colony, Arun Kumar (19) from Malathalli, and C Kiran (18) from Kengeri. Lakshmi Prasanna is considered as the leader of the 10-member gang.
Gambler stabbed to death
The gambling activities took place in a rubber tree bush near the National Assessment and Accreditation Council building, which is based on the Jnanabharathi campus. Ten individuals were gambling when the members of the gang assaulted the group. According to local media, the gang members were armed. The gamblers escaped, but Pasha attacked one of the gang members. The assaulters stabbed the 20-year-old gambler to death, as was the case with Rajesh Bansal. Jnanabharathi Police are still looking for three members of the gang.