Sophisticated casino raided in Bangalore
Indian police agents have busted an illegal casino in a suburb of Bangalore. They were completely surprised by the luxury and sophistication of the home-based casino.
Remarkable gambling parlor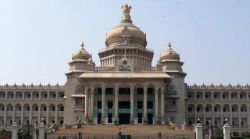 Central crime branch (CCB) officials are used to illegal casinos in sinister places. Recently, the CCB police found a rather remarkable gambling parlor in Indiranagar, Bangalore. Upper-class Indians were playing card games, while waiters were serving them liquors at the time of the raid.
Illegal casino in KN Suresh's house
The luxurious casino was based in KN Suresh's house. Besides the surprising location, the sophistication was amazing. Card players only paid 2 lakh, while KN Suresh had bribed a police agent who informed him about possible police raids.
Upper-class Indians
The raid came after the CCB team was informed about the illegal gambling parlor. CCB officials arrested eight suspects, including a lawyer and a doctor. They also confiscated beverages and cash, in addition to a money counting machine.
Sophisticated gambling venue
"We have never found such a sophisticated gambling venue," a spokesperson for the CCB police stated. The spokesperson also revealed that patrons played the Andhar-Bahar game with two cards instead of three.
Bribed police agent
The corrupt police agent discovered the illegal gambling parlor, but he failed to notify higher officials. Shashidar started providing support to the gambling den. Departmental investigators are examining the case. In the mean time, Shashidar has been suspended.