Online casino India
India is one of the world's oldest civilizations and known for its gods, temples and scenic landscape. With nearly 1.4 billion residents, it's also the second most populous country on the globe. In terms of area, India is among the world's ten largest countries. The 'land of mystery and diversity' shares borders with Pakistan, China, Nepal, Bhutan, Burma and Bangladesh.
Cricket is without a doubt the most popular sport in India, while Bollywood movies are another prevalent entertainment and leisure activity. India is also known for its extensive railway systems, festivals, spirituality and beloved food.
In terms of gambling, Indians have a passion for cricket betting and card games. Additionally, the popularity of online casino gambling is spreading like wildfire across India due to the emerging middle class. The ever-growing internet penetration is another reason behind the increased fondness for online casino games.
The underground gambling market is flourishing as most forms are basically illegal in India, with the exception of Goa and Sikkim. Due to the absence of legal gambling, Indians have massively flocked to the online equivalent. Playwin is the only legal lottery site in India, operated by the government of Sikkim. There are no laws that specifically target online gambling, but the government of India doesn't grant licenses to online casino operators.
Claim your ₹7500 welcome bonus at Royal Panda!
Best Indian online casinos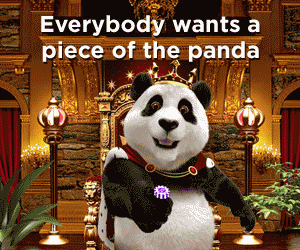 Due to the country's British colonial past, over 10 percent of the Indian population speaks English. Hindi is one of many other languages in India. Speaking English comes in handy when gambling online and these virtual casinos are definitely a fabulous choice:
Popularity online casinos in India explained
India's economy grew explosively in the last decade, with rates ranging between 3.89 percent and 10.26 percent. The International Monetary Fund (IMF) expects a 7.4 percent growth rate for both this and next year, after a 7.6 percent expansion in 2014.
However, poverty is a major concern within the country, especially in rural areas where a vast majority of India's population lives. More than a quarter of the global extreme poor resides in India. Nevertheless, the poverty rate declined from 60% to 35% between the seventies and early nineties.
As mentioned, India's middle class is rising strongly due to the fast growing economy. Between 2004 and 2012, the segment has doubled in size to 600 million people. Needless to say that a significant middle class is vital for India's (economic) development.
Market watchers expect the number of internet users to surge by 730 million by 2020, equaling a penetration rate of nearly 35 percent. At the same time, the mobile internet penetration rate has climbed to more than 24 percent. In combination with Indians' weak spot for gambling, it should come as no surprise that online casinos have become an extremely popular leisure activity.
Gambling and online casinos in India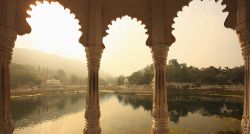 It's an open secret that there's an interesting shift taking place between online and land-based gambling. Things are looking up for the online variant due to multiple reasons, including:
Mighty online casino games with remarkable animations
Plenty of gratifying bonuses
Many top-notch sweepstakes
Life-changing payouts, such as progressive jackpots
Rewarding loyalty programs
How to deposit money in an online casino when I'm from India?
Many online casino games feature the free-play mode, which is another tremendous plus. If you like to win some cash however, it's necessary to play for real money. Online gaming sites offer players an extensive suite of secure payment systems, to name a few:
Credit card deposits (Visa, MasterCard, Maestro)
Electronic wallets, such as Skrill and Neteller
Eager to join the amusing world of online gambling after reading our "online casino India" page? Enjoy Royal Panda's premium online casino and receive a 100% first-deposit bonus.