WMS sets up R&D casino center in Pune
Gaming company WMS has established a R&D facility in the city of Pune, Maharashtra. Since 2012, its Indian workforce has grown by a whopping 125. The Pune-based facility, which will employ about 240 people, features several disciplines, including development and design of new casino games. The US gambling company continuously expands its extensive spectrum of casino games and services.
Extensive R&D facility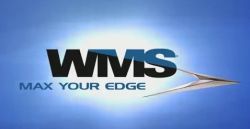 WMS recognizes the growth potential of India, resulting in investments of  Rs 28 crore. A spokesperson for the gambling company confirmed that the new center hosts three game development areas, four game workrooms, in addition to two areas for product testing. He added that the average age of the Indian workforce is approximately 25 years.
Huge growth potential
"With this new center we underline the potential of the Indian job market, especially software developers and engineers. Four years ago, WMS set up the first center in order to benefit from the extensive and highly skilled workforce. The new facility in Pune demonstrates our growth ambitions in India. We seek to expand our Indian workforce by 75% in the following years in order to reinforce the development of casino games for the global gambling market", according to Phil B Gelber, vice president of game development for WMS Gaming.