Chennai resident killed by indebted gambler
A British student with Indian roots is the main suspect in a murder that took place in Chennai, Tamil Nadu. Shafi Mohammed appears to be a fanatic gambler with considerable debts, which resulted in a massive pressure. The 29-year-old killed his aunt in her Chennai-based home. Police officers discovered her body at a location in the Royapettah district.
Elderly women targeted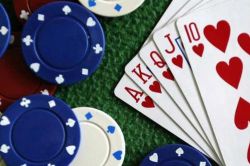 Multiple women have been murdered across Chennai in the last few months, mainly elderly victims. Local police launched a probe into the latest murder, which led to Shafi Mohammed as the prime suspect.
Second suspect
"We discovered that the indebted suspect had demanded a sum of money, but Mehrunnisa refused to give him any cash. For that reason, Shafi became even more desperate and came up with a plan. His partner in crime, 27-year-old Abdul Hameed, is the second suspect in the murder case", a spokesperson for the police noted.
Killed and robbed
Hameed and Shafi jointly planned the robbery and murder, police investigation revealed. They went to her home and claimed they were her son's friends. Abdul allegedly killed the 55-year-old woman, while Shafi stole jewelry and Rs. 2.5 lakh in cash from the victim.
Duo arrested
A couple of days before the killing, the duo tried to rob the owner of a bakery. That attempt failed but security camera video demonstrated the identity of the duo. Police officers have detained both suspects, and the stolen jewelry and cash have been recovered.