Stabbed father victim of rising tide of underground gambling
Last weekend, Avinash Meshram was murdered in Yashodhara Nagar, Nagpur. His relatives believe that the stabbing was the result of the rising tide in black-market activities, including gambling. Only 48 hours after the incident, police booked Sonu Ingoley, who allegedly stabbed the victim to death.
Lethal fight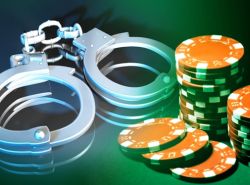 The duo had a fight about shared money for the purchase of illegal alcohol. Meshram had never been involved in a fight, according to his family. Police confirmed that he had no criminal record and had never been arrested. Ingoley, who had been drinking prior to the fatal dispute, stabbed the victim with a knife.
Growing problem
Yashodhara Nagar residents claim that illegal activities, including gambling and liquor, are a growing problem. One of the locals confirmed that Moreshwar Shripad and Sunil Tekade operate a clandestine gambling operation in the locality. The source added that there is another underground gambling business based in Yashodhara Nagar. Other residents claim there are two other black-market gambling dens in the neighborhood.