Ludhiana Police bust illegal gambling ring
Ludhiana Police say they've flushed out an underground gambling operation with the arrest of four individuals. Investigators seized multiple bank cards, more than 40 cell phones, one flat screen TV, jewelry, as well as Rs. 9.5 lakh in cash for forfeiture. Additionally, police recovered an automatic telephone exchange.
Leader of the gang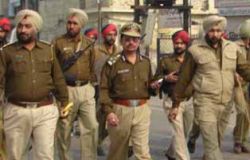 A police spokesperson confirmed that the leader of the gambling racket, Raj Kumar alias Raju, was one of the individuals arrested. His spouse was also detained. Furthermore, police arrested Rajan Khurana and Harmeet Singh, both from the city of Ludhiana.
Gambling parties
Six suspects escaped when police officers arrived on the scene of the crime: Sanjay, Jadeja, Soni and Kambli, in addition to an unknown suspect. The criminals allegedly hosted gambling events at their home, according to an official with the Ludhiana Police. After receiving information about the clandestine gambling operation, a special police unit raided the premises.
Gambling and sports betting
Police believe that the gang members collected jewelry from losing gamblers. Additionally, the gambling ring offered cricket betting. At the time of the raid however, there weren't any cricket bets available as there were no games. The criminals are also charged with identity fraud. Gamblers could also choose from lottery games and several casino games.