House where Aamir Khan grew up now a gambling spot
Aamir Khan would like to purchase the property that his family used to own. However, the home has become an old wreck where locals enjoy illegal gambling sessions. Additionally, a family has already purchased a section of the house. For that reason, it's doubtful whether Khan can still buy his former family home.
Celebrity house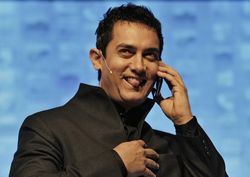 A local noted that they weren't aware of the fact that Aamir Khan used to live in the house. Seven years ago, the Bollywood actor visited the property, after which everyone in the neighborhood knew that it was his family home.
Good memories
Although the property is nowadays nothing more than a wreck, Khan still remembers it as a charming and picturesque house. "I associate it with my childhood. Maybe I can ask the current owner if the property is for sale. It would be a dream come true to buy my mother's home", Khan said in an interview.
Black-market gambling location
The house has been dilapidated by neglect, and some sections have collapsed. A man who lives in the neighborhood noted that gamblers use the property to play illegal games of chance. It remains unclear if Khan is aware of the current state of his family's home, which is located in the city of Varanasi (Uttar Pradesh).