Cyberabad hotels home to illegal gambling
Cyberabad Police are targeting luxury hotels in an attempt to crack down on clandestine gambling. An increasing number of gamblers take refuge in such hotels to enjoy their favorite pastime. Initially, it was a successful way to stay under the radar, but authorities have uncovered the new trend among black-market gamblers.
Police raid at hotel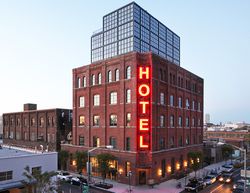 Local police have raided several five-star hotels this month, rounding up two underground gambling operations. A luxury establishment based in Madhapur was the first hotel where police discovered black-market card games. Eight suspects were arrested, while police officers recovered Rs. 3.71 lakh in cash for forfeiture.
Gamblers in dire straits
Cyberabad Police clamped down on illegal gambling activities in the city, forcing gamblers to find other locations. A small group started visiting nearby states to enjoy games of chance, while others decided to use five-star hotels. The latter group thought they were safe at such luxury establishments, but police have uncovered the new method.
Façade uncovered
They recently discovered a similar operation that occurred at a Shamshabad-based establishment. Police arrested eight suspects, and they recovered a sum of Rs. 94,460. The suspects assumed that luxury hotels would be the perfect façade for their black-market gambling activities. Every gambler chipped in about Rs. 1,000 for the rent of the hotel room.