Prisoner files lawsuit over multimillion lottery jackpot
Jonathan Lee Riches is convinced that he's entitled to a $1 million share of a Powerball bonanza. The inmate has even filed a lawsuit in an attempt to collect the lottery money. Lisa and John Robinson from Munford claimed the windfall back in January. Riches also sues the Powerball and the Multistate Lottery Commission.
Rightful owner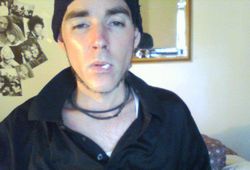 Most people would use a computer to draw up a lawsuit, but the prisoner handwrote the claim. Riches alleges that the Robinsons always buy Powerball tickets on his behalf, and that he provides them with money to purchase the entries. In the lawsuit the inmate claims that Lisa and John don't have enough resources to buy Powerball tickets.
Stargazer
Riches, who has a reputation for suing famous people in the US, also alleges that he and the Robinsons' daughter are pen friends. Tiffany visits him on a regular basis, according to the inmate. Riches intends to use the lottery cash to marry his pen pal, after which he will take her to a tropical island where they will live a happy life.
Cash option rather than annual instalments
John Robinson purchased the lucky Powerball entry at a retailer in their hometown. After the drawing on January 14th, Lisa and John discovered that they had won the staggering cash prize. Instead of spreading out their jackpot payments, they chose to take the fast lane and take the cash value of the annuity prize.