Statesman's family booked in gambling den raid
Adipur Police say they've flushed out an illegal gambling operation with the arrest of twelve people. Among those gambling individuals were both the husband and the son of a Gujarat Congresswoman. Police officers impounded items worth Rs 1.57 crore from an apartment, which is owned by a lumber trader known as Anil Bindlera.
Luxury cars, cell phones and cash
The group also included entrepreneurs, state industry officials, plus a medical man, a police spokesperson revealed. In addition, both the son and the partner of a Gujarat Congresswoman were gambling at the time of the raid. Agents impounded several expensive vehicles with a total value of Rs 1.55 crore. They also seized more than a dozen cell phones with a value of Rs 1.18 lakh, as well as Rs 1.17 lakh in cash for forfeiture.
Regular gamblers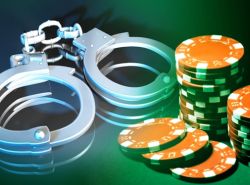 "After receiving information about the underground gambling activities, we started monitoring the premises. Several individuals were enjoying a gambling session at the time of the raid. Additional investigation has to determine if they attended the gambling sessions at a regular basis," a spokesperson for the Adipur Police commented.
Commercial gambling sessions
The owner of the apartment had allegedly invited the guests to enjoy a night of gambling. According to sources, at least 10 punters would normally attend the commercial gambling parties. The arrested persons were caught red-handed and charged with gambling offenses. The police spokesperson added that the group of gamblers had been released on bail.