£69k in winnings thanks to Royal Panda Live Roulette
A gambling enthusiast decided to enjoy the thrill of Royal Panda Live Roulette, which netted him a whopping £69,003 in cash. Blazej, whose last name is being protected, optimally benefited from the high-betting limits, while his favorite number did the rest. It's certainly not the first time that Royal Panda's live casino proves rewarding.
Tremendous run of good luck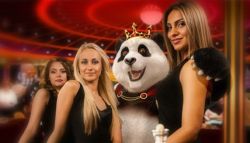 Was Lady Luck on his side, or is Blazej a talented roulette player? One thing's for sure, his winning odyssey is definitely one to remember. This is how the Royal Panda player collected his loot:
After depositing £3,000, Blazej started playing Royal Panda Live Roulette
With a £275 bet on 21 red, he earned a £9,625 fortune
Blazej placed a £500 on 21 red, and cashed a stunning £18,000 payout
The fortunate roulette player had collected a massive £69,003 in winnings when he ended the amazing live online casino session
Stunning Live Roulette winnings
An increasing number of gamblers prefer the excitement of live online gambling, partly because of the staggering winnings. How about Mikael, who scooped a $229k bonanza whilst enjoying Live Roulette at Royal Panda in May. A couple of weeks ago, another Royal Panda player collected an impressive £287k in Live Roulette winnings during his first week at the international online casino. Head to Royal Panda and enjoy the generous fun of live online gambling.