Live casino player collects $65,000 in winnings at Royal Panda
Nothing beats the sensation of live online gambling, and big winnings definitely add up to the excitement. Ask Haibin, who enjoyed an extremely rewarding session that netted him a whopping $65,880 in cash. The fortunate Royal Panda player collected the money during a four-day streak.
Amazing streak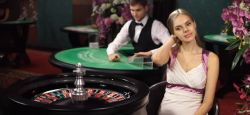 Haibin generated the winnings whilst playing in Royal Panda's live casino. The 27-year-old gambling enthusiast joined the live blackjack action, followed by live roulette and live baccarat. After four days of live casino fun, his winnings had reached a stunning $65,880. That's what we call 'an extremely generous streak'.
Chasing higher levels
Haibin decided to sign up with Royal Panda in August. He soon discovered the rewarding loyalty program, which allows players to collect so-called 'Loyal Panda Points'. The 27-year-old gambler is already a silver member. Needless to say that the available prizes get even better as players reach a higher level. Haibin definitely continues to play at Royal Panda, in an attempt to reach the diamond level.