VirginGames.com new slot machines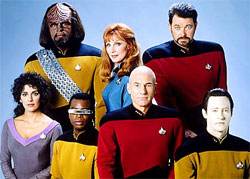 Star Trek is a new slot machine with 30 pay lines and based on the famous television series.
Discover Star Trek
It offers action, suspense, and four free futuristic bonuses. In addition to the many opportunities to win the bonus, players can try their luck multiple times to win even better prizes.
Who wants to be a millionaire?
"Who wants to be a millionaire?" is a 5 reel 20 pay line slot machine based on the TV show of the same name giving players the opportunity to earn up to 15,000 times their bet. This title of Electracade is also delivered with the 'scatter' feature and rewards based on the pay lines and multiple bonus games.
A new game per week
'We want to launch at least one new game each week to give customers the best possible online gaming experience ', says Warren Eloff, Head of Products for the online casino VirginGames.com.
More than 100 new games in 2010
'After having introduced more than 100 new games in 2010, we now have one of the best online casinos on the market and we offer our customers choice and excellent rewards through our unbeatable loyalty program and a great player community.
One of the best gaming experiences
'The availability of the latest creations of the largest online gaming developers confirms the improvement in choice and gaming experience served up to the VirginGames.com customers and contributes towards making Virgin Games a reference in online slot machines.'