Fireworks slot spills out $89,712 in cash at Royal Panda
Royal Panda has found itself yet another big winner, as Polish slots fan Beata collected a whopping $89,712 in winnings at the international online casino. Beata was spinning the reels of the Wild Rockets when lady luck was on her side. One of her spins resulted in a staggering $41,049 windfall.
Unforgettable slot session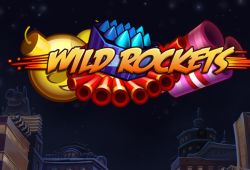 Are you wondering how the Polish gambling enthusiast pulled it off? It all started with three scatters that rewarded Beata ten free spins, followed by:
A $41,049 payout thanks to twelve wild symbols on the seventh spin
Ten free spins that led to a dazzling $45,802 windfall
At the end of the extremely rewarding Wild Rockets session, Beata had collected a stunning $89,712 in winnings at Royal Panda.
Lady luck loves Royal Panda
This latest winner is one of many fortunate players at Royal Panda. The popular online casino has celebrated multiple big winners in the last months, including: