Granny scoops $10.7 million slot jackpot
A Megabucks gambling machine has spilled out another life-changing jackpot. This time a woman from the small town of Magna (Utah) took home $10.7 million in cash. The fortunate player in question, 78-year-old Trinidad Torres, was spinning the reels of the popular slot machine when she struck oil at the Westgate Las Vegas Resort & Casino.
Dreams can come true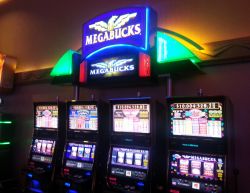 The gambling enthusiast 'invested' only $100 prior to winning the progressive jackpot. While the enormity of her windfall is still sinking in, she already has a few ideas of how the money will change her life. Torres will use some of the cash to visit her relatives in the Philippines. Additionally, she has always dreamed of owning a yellow Mustang, something she can now buy with her new fortune.
Generous first visit
Torres visited the Westgate Las Vegas Resort & Casino because one of her friends had signed up for a blackjack tournament. She decided to try a few slot machines on her first visit to the Las Vegas-based gambling venue. It turned out to be an extremely rewarding gambling session, leaving her with more than $10 million in her pockets.
Another Megabucks jackpot
In December last year, another slot player took home a life-changing jackpot. The fortunate slot player in question, who asked that his name be kept confidential, was spinning the reels of a Megabucks slot machine when he hit a $14.3 million windfall. Local media revealed that the slot player is a man from the Las Vegas region.