Bookmakers detained for placing bets on T20 WC game
Authorities in Ludhiana, Punjab have booked four individuals for betting on a cricket match in Bangladesh, according to local media. A spokesperson for the Ludhiana Police Department stated that the quartet features bookmakers who placed bets on the South Africa – New Zealand game in the T20 World Cup event.
All set for the next match
The arrests were made at a Ludhiana-based premises. Police officers recovered multiple betting-related items, such as several mobile phones. "The bookies had rented the property to run their betting operations. We removed betting paraphernalia, including computers and documents. Everything was ready for the cricket match between New Zealand and South Africa", according to the Ludhiana Police spokesperson.
BCCI president's son-in-law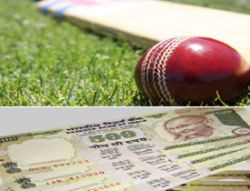 The investigation is still underway and maybe there were more bookmakers across India involved. Last year, Gurunath Meiyappan was arrested in connection with illegal betting. Meiyappan is the son-in-law of N. Srinivasan, who is president for the Board of Control for Cricket in India (BCCI). The Supreme Court requested Srinivasan to resign in order to guarantee a fair probe.
Arrested and released
Mumbai Police officers detained Meiyappan in May last year, when they were investigating underground betting on Twenty20 league matches. In February, he was found guilty of illegal betting. Less than fourteen days after the arrest however, Meiyappan was released on bail.