Gurunath Meiyappan expected to face betting charges
Mumbai authorities will probably file a charge sheet in the IPL betting case within a few days. Gurunath Meiyappan, whose father-in-law holds the post of BCCI president, will probably face betting and corruption charges. Furthermore, Mumbai Police are expected to name former Pakistani cricket star Asad Rauf as one of the persons involved in the betting controversy.
Inside betting information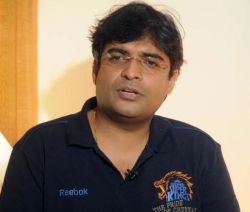 The IPL spot-fixing probe conducted by the Mumbai Police unveiled that Meiyappan was able to view the squad's strategy and line-up. Additionally, the CEO/ team principal of Chennai Super Kings (CSK) reportedly provided TV personality Vindu Dara Singh with inside information. Four months ago, local authorities booked both Vindu and Meiyappan. In June, the duo was released on bail.
Fixed cricket games
In May, the betting scandal came to light when Delhi Police booked three Rajasthan Royals players. The trio, including Shantakumaran Sreesanth, Ajit Chandila and Ankeet Chavan, allegedly received bonuses from underground IPL bookies for allowing a certain score made by batsmen.
Banned for life
Sreesanth and Chavan pleaded guilty to spot-fixing during IPL 6 after the Board of Control for Cricket in India (BCCI) conducted an investigation into match-fixing. For that reason, the BCCI imposed life bans on both players accused of fixing elements of cricket games. Ravi Sawani, head of the BCCI's anti-corruption division, has yet to present his findings to the BCCI's disciplinary commission. Chandila's verdict will be based on Sawani's report.