Prison sentence for Malaysian betting ring boss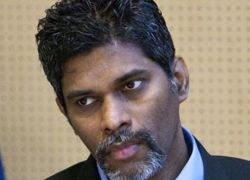 Meet Segaran Subramaniam, a Malaysian man who operated a soccer corruption operation in Australia. Subramaniam is on his way to prison after he was found guilty to match-fixing charges. Police booked the Malaysian resident in September last year, and he now faces a three-year jail term.
Fined and points deduction
The arrest was the result of a probe into suspicious betting patterns involving Australian soccer club Southern Stars. The Australian soccer association punished Southern Stars with both a fine and points deduction. Subramaniam's jail term is partly suspended and he has already spent some time in prison after his arrest last year. After serving the prison sentence, he will most likely be transferred to Malaysia.
Banned for life
Previously this year, the FIFA imposed fines on two British footballers in connection with the match-fixing case. Additionally, both players are banned from football for life. Australian football club Southern Stars endangered the integrity and reputation of soccer, according to a statement of the Football Federation Victoria.