Royal Panda hosts slot tournament packed with 1.1 lakh rupees
There's a new duck in town, and that's why Royal Panda invites you to join the Scruffy Duck-themed tournament. This cool event features a prize pool worth 112,500 rupees, which definitely adds up to the fun. Royal Panda's latest tournament is all about obtaining the best score over 20 consecutive rounds, and there are 10 awesome bonanzas up for grabs!
Score the best 20-round streak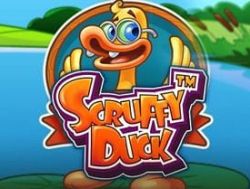 The Scruffy Duck tournament runs between 12-14 May, and this is how you join the action:
Spin the reels of the Scruffy Duck slot
Get the best score over 20 spins in a row
The 10 competitors with the best scores share the prize money worth 112,500 rupees
Please keep in mind that only real money spins count towards the highest 20-round sequence.
Prizes ranging from 3,750 rupees to 37,500 rupees
Here's a full breakdown of how the prize pool is distributed, based on the final ranking:
The competitor who finishes first rakes in 37,500 rupees
The participant who takes second place receives a 18,750 rupees prize
The players who rank third and fourth take home 11,250 rupees each
Those who finish 5th, 6th and 7th score 7,500 rupees each
The eight-place, ninth-place, and tenth-place are worth 3,750 rupees each
Equal chances of winning
Regardless of how much you wager, all competitors have equal odds of winning, according to a spokesperson for Royal Panda. The best 20-round sequence is set off against the amount you wager. Start spinning the reels of the Scruffy Duck slot, score the highest 20-round streak, and stay tuned to the leaderboard to see if you are on track with regard to winning some serious cash.