Online casino Austria
The Republic of Austria has a population of more than 8.6 million people, and it shares borders with the Czech Republic, Germany, Hungary, Slovakia, Slovenia, Italy, Switzerland and Liechtenstein. In addition to its wonderful Alps and delicious coffee, Austria is known for its striking architecture and legendary composers.
Arnold Schwarzenegger and Sigmund Freud are among the most famous Austrians, while approximately 25 percent of the population lives in Vienna. The Austrian capital is renowned for its many cultural events, including live music. Coffee houses also form part of Vienna's lively street ambiance.
Austrians can freely enjoy all types of games of chance, such as table games, slot machines, bingo, and sports betting. However, there is a strict regulation in place to prevent problems related to gambling. The gambling regulation includes two different types: Proper and small gambling. The first category covers games of chance that feature significant amounts of money, while the second category includes gambling with maximum bets of €0,50. Casinos offer proper gambling, while not every state allows small gambling.
Online gambling is also allowed in the alpine country, and the government of Austria hands out licenses to national operators of virtual casinos. Those online gambling sites are only allowed to accept Austrian players. Having said that, there is no system in place to block foreign-based online casinos.
Claim your ₹7500 welcome bonus at Royal Panda!
Best Austrian online casinos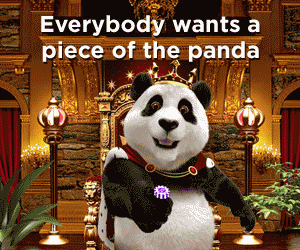 German is the official language in Austria, while nearly the entire population speaks English due to the high standard of education. It goes without saying that those language skills are a big plus for Austrian gamblers who like online casino games. Indeed, most gambling sites are available in English and/ or German, such as these reputable and popular online casinos:
Popularity online casinos in Austria explained
Austria ranks among the 14 wealthiest nations in the world with regard to gross domestic product per capita. The population enjoys a high standard of living and the second richest country in the EU is known for its well-developed economy. Trade and industry cover nearly a third of the economy, while the services sector makes up about two thirds of the gross domestic product.
In 2015, growth accelerated to a modest 0.9 percent, after the Austrian economy expanded by less than 0.5 percent in both 2013 and 2014. The European Commission expects a 1.5 percent growth in 2016, which will strengthen to 1.6 percent next year.
More than 7.1 million Austrians have access to the internet, which equals a penetration rate of nearly 82 percent. Just like in most countries across the globe, more and more internet users use a tablet or smartphone. Needless to say that Austrians' weak spot for gambling and the high standards of living pave the way for a flourishing online gambling industry in the alpine country.
Gambling and online casinos in Austria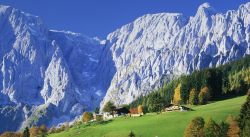 For many gambling fans, online casinos have become part of their daily lives. But what's the big deal with virtual casinos? These are only a few of the elements that explain the massive popularity of online gambling:
Diverse and robust spectrums of exciting casino games
Lucrative bonuses
Gratifying loyalty programs
Eye-watering payouts, including multimillion progressive jackpots
The ability to enjoy live online gambling
How to deposit money in an online casino when I'm from Austria?
Gamblers who want to win some cash have to play for real money, while the free-play feature allows them to practice their skills. Online casinos provide players with a huge volume of trustworthy and secure payment methods, including:
Credit cards, such as Visa, MasterCard and Maestro
Digital wallets, with Neteller and Skrill as the market leaders
Fancy winning a life-changing jackpot after reading our "online casino Austria" page? Sign up with Royal Panda and receive a 100% welcome bonus as a reward for your first deposit.