Online casino Bulgaria
The Republic of Bulgaria has a population of nearly 7.4 million people, and shares borders with Romania, Serbia, Macedonia, Greece and Turkey. Former Spurs and Manchester United striker Dimitar Berbatov is probably one of the most famous Bulgarians, while the Eastern European country is also known for its rose oil and wines. Approximately 37 percent of the Bulgarian territory is covered with forest, and mountains also dominate the landscape.
In 1993, the Bulgarian government legalized land-based gambling, including bingo parlors, casinos and lottery games. However, gambling operators faced stringent regulations and heavy taxation. In 2008, the online equivalent became legal, followed by regulation in 2012. The Bulgarian government started granting licenses to operators of online casino games, while it also operates a gambling site, which offers lottery games and sports betting.
There is an internet censoring system in place to block unlicensed online casinos, based on a blacklist. At the same time, Bulgaria's gambling legislation doesn't prohibit the use of foreign-based online casinos. That means, Bulgarian gambling enthusiasts can freely enjoy all available online gaming sites.
Claim your ₹7500 welcome bonus at Royal Panda!
Best Bulgarian online casinos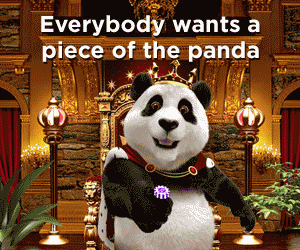 Nearly 85 percent of the nation's population speaks Bulgarian, while Russian, Turkish and German are among the minority languages in the 'land of roses'. More than 12 percent of the Bulgarians has some knowledge of English. Needless to say that those language skills come in handy for gamblers who prefer to enjoy their favorite pastime at offshore platforms.
The following online gaming sites offer multiple languages:
Popularity online casinos in Bulgaria explained
In the last three decades, the Bulgarian economy grew significantly thanks to structural reforms, while the EU membership also boosted the country's development. The former centralized, planned economy, transformed into an open market economy. In 2013, growth accelerated to 1.3 percent, after a modest 0.2 percent in the previous year. Bulgaria's economy expanded by 1.6 percent in 2014, while last year's growth increased to 3 percent. The World Bank expects a 2.9 percent expansion in 2016, followed by a 2.8 percent growth next year.
Poverty remains a big problem as more than 20 percent of the population lives below the poverty line. Additionally, Bulgarians have the lowest purchasing power of all EU countries. More than 4,2 million people in the Eastern European country have access to the world wide web, which equals a penetration rate of nearly 58.2 percent. Needless to say that more and more Bulgarians use a mobile device to access the internet. Taken into consideration the widespread popularity of gambling, it doesn't come as a surprise that the online equivalent is on the rise in Bulgaria.
Gambling and online casinos in Bulgaria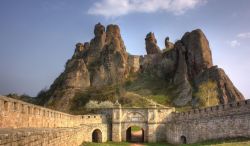 The online gambling trend is definitely here to stay and an unstoppable force due to the endless list of favorable characteristics, to name a few:
A myriad of tremendous casino games
Lots of rewarding bonuses
Gratifying loyalty programs that add a cool twist to online gambling
Fun promotions
Stunning payouts, including multimillion progressive jackpots
How to deposit money in an online casino when I'm from Bulgaria?
Online casinos also offer the free-play feature, which allows players to master their preferred games before playing for real money. However, gamblers who want to win some cash have to play for real money. Fortunately, virtual casinos feature a multitude of reputable payment methods, like:
Credit card deposits, including Visa, MasterCard and Maestro
Digital wallets, such as Neteller and Skrill
Fancy exploring the fascinating world of online games of chance after reading our "online casino Bulgaria" page? Create a Royal Panda account and claim a 100% first-deposit bonus.