Online casino Finland
Finland, the 'land of a thousand lakes', shares borders with Sweden, Norway and Russia. Situated in Northern Europe, the Republic of Finland has a population of more than 5.4 million people, while the Finnish territory covers 338,424 km2. Europe's eighth largest country has 789 islands, with the majority of them being inhabited.
Finland is considered one of the least corrupt countries in the world, while it's also famed for having the most heavy metal bands per capita on the globe. The education system and many saunas are some other aspects that characterize Finland.
Although gambling is a legal activity in Finland, the regulation is rather complex. The so-called '3+1 structure' organizes all forms of gambling, and each entity controls a specific aspect. Fintoto is responsible for betting on horse races, while Veikkaus is in charge of all domestic lottery games, bingo, plus sports betting (except horse racing betting). RAY controls the area of classic casino games, including:
Then there is PAF, which is the monopoly that oversees all gambling activities on the Finnish Åland Islands.
In theory, Finnish gambling enthusiasts can only play at sites controlled by one of the cited monopolies. However, there's no internet censoring system in place, while the national gambling regulation doesn't prohibit Finnish players to access foreign-based gaming sites.
Claim your ₹7500 welcome bonus at Royal Panda!
Best Finnish online casinos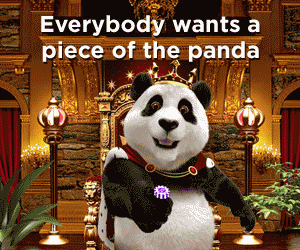 A vast majority of the population speaks Finnish (approximately 91 percent), while Swedish is also spoken by a considerable portion of the people in the 'land of the midnight sun'. The excellent education system includes English as a compulsory language. Additionally, German is among the four most spoken languages in Finland. Therefore, Finnish gamblers have no problems playing at international casino sites thanks to their language skills.
These three virtual casinos are famed for many reasons, including for their extensive multitude of languages:
Popularity online casinos in Finland explained
The largely free-market economy of Finland is characterized by its strong fundamentals, while the service sector is the country's largest industry. Statistics provided by the European Commission demonstrate that the Finnish economy grew by 0.2 percent last year. Market watchers expect growth to pick up in 2016 (+0.8 percent), followed by a comparable rate in 2017. Finland's GDP will expand by 1.1 percent in 2018, according to experts.
Inflation is expected to reach a 0.3 percent level this year, followed by a surge to 1.1 percent in 2017. This year's unemployment rate of 9 percent will drop to 8.8 percent next year, according to the European Commission's economic forecasts.
Poverty is not much of a problem in Finland as the northern European country has one of the lowest rates in the region. UNICEF reported a few years ago that only 5.3 percent of the Finnish children lives in relative poverty.
Nearly 93 percent of the population has access to the internet, and the Facebook penetration rate has surged to 50 percent. As the popularity of virtual gambling continues to rise, so does the use of mobile devices to play online casino games. Taken into consideration that approximately 8 out of 10 Finns gamble at least occasionally, it's not much of a surprise that the online version continues to gain popularity.
Gambling and online casinos in Finland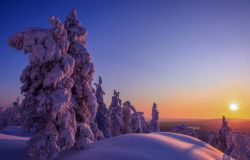 The fascinating world of online gambling offers players an endless list of advantages in comparison with land-based casinos. These are only a few of those beneficial aspects:
Spectacular online casino games with amazing graphics
Many types of rewarding bonuses
Lots of entertaining promotions
Stunning cash prizes and life-changing jackpots
Fun loyalty programs
How to deposit money in an online casino when I'm from Finland?
The free-play mode is another reason why many gamblers prefer to enjoy their favorite games online. However, you have to play for real money if you're looking for opportunities to win some cash. Luckily, virtual casinos feature an extensive repertoire of trustworthy payment methods, such as:
Credit cards
Digital wallets
Ready to enjoy the entertaining world of online gambling after reading our "online casino Finland" page? Grab a 100% welcome bonus after signing up with Royal Panda.