Online casino Germany
Germans are often associated with beer and sauces, but the hard-working residents also love games of chance. The Western European country boasts lots of land-based casinos as locals have massively embraced gambling, which is firmly controlled by the government. In 2012, a federal ban on online gambling came into force. Initially, the German state of Schleswig-Holstein rejected the ban and issued multiple online casino licenses. Subsequently, the northern state decided to enforce the ban. At the time of writing, one of those licensed online gaming sites is still available.
Claim your ₹7500 welcome bonus at Royal Panda!
Best German online casinos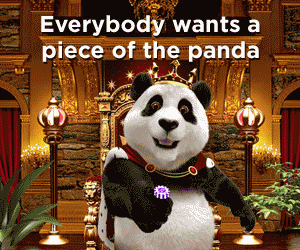 Luckily, plenty of foreign-based online casinos offer their services in Germany. Some of them are even available in the German language, such as Royal Panda. Those offshore online gaming sites are more than happy to welcome players from Germany. The popularity of online casinos is partly the result of the impressive variety of games, in addition to the exciting promotions. We have selected three online gambling sites that are definitely worth checking out:
Popularity online casinos in Germany explained
The German economy is without a doubt the 'engine room' of the Eurozone. Indeed, the world's fourth largest economy recovered quickly from the financial crisis. With the exception of the second quarter in 2014, it has been growing since the last quarter in 2013. According to the Organisation for Economic Co-operation and Development (OECD), growth will strengthen next year.
With an internet penetration rate of nearly 87 percent, Germany is among the highest-ranked countries in Europe. Additionally, the mobile internet penetration is expected to reach approximately 71 percent in 2017.
Considering the inborn fascination with gambling, it becomes clear why online casinos are so popular in Germany.
Gambling and online casinos in Germany
German online gambling enthusiasts can freely enjoy foreign-based online casinos as the government doesn't block those sites. Almost needless to say that the internet equivalent of gambling offers lots of benefits in comparison to land-based casinos. Comfort is probably one of the biggest advantages as players can enjoy their beloved pastime at home, and at any given time. Most online casino games feature the free-play mode, while live online gambling and mobile casinos are two other cool features.
How to deposit money in an online casino when I'm from Germany?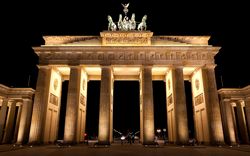 As mentioned, the free-play mode allows players to enjoy online casino games without wagering any money. However, playing for real money is necessary in order to win a cash prize. Fortunately, online casinos offer players many secure payments methods, including:
Credit cards, such as Visa, MasterCard and Maestro, are one of the preferred options among online casino players.
E-wallets, like Neteller, are fast becoming popular in the stunning world of online casino gambling.
Skrill is another digital wallet that allows convenient and safe payments.
Ready to enjoy an exciting online gambling session after reading our "online casino Germany" page? Sign up with Royal Panda and collect a 100% welcome bonus.