Asia-Pacific on track to become global gambling leader
New global leader
PricewaterhouseCoopers (PwC) reported that the gaming industry in the Asia-Pacific region rose by almost 50% in 2010. Last year, the Asia-Pacific gaming market grew by approximately 40%. PricewaterhouseCoopers believes that the Asia-Pacific gambling industry will become the largest one in the world. Europe will probably need more time to solve its problems. This paves the way for Asia Pacific to become the number one in terms of both land-based casinos and internet gambling.
Legalized online gambling market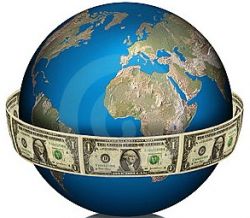 It's worth mentioning that brick and mortar casinos are the driving force in the Asian gambling market. Internet gambling is prohibited in a large number of Asian countries. However, the Philippine government legalized online gambling in 2000. The deteriorating economic conditions are forcing policy makers to increase their revenues. Liberating online gaming is increasingly becoming a popular option for governments all over the world. A legalized online gambling industry results in additional tax revenues. Then there is the rise of social media which is driving internet gambling. At the same time, the easy access to social gaming is more difficult to regulate.
Rising wealth
The number of gambling venues in Macau continue to rise, which is the result of large amounts of money flowing into the former Portuguese colony. An increasing number of casino projects reflect the rising wealth in Macau.
Drivers of Asia-Pacific region
Asia-Pacific has another important offline gambling region. Singapore-based casinos have reported a massive boost in gambling revenues. Additionally, Australia's land-based casino industry has recorded increased gambling profits. Gaming Club reported that internet gambling represents approximately 60 per cent of Australia's total gambling revenues this year. Recently we informed you about the huge potential that holds the Indian online gambling industry.