Casino giant plans non-gambling resorts in India
Non-gambling resorts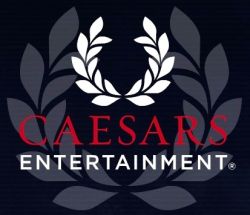 The leading casino company will create up to 15 hotel resorts, and talks with six real estate developers have already started. "We have comprehensively investigated the Indian market, which holds a huge potential. The non-gambling resorts will concentrate on conferences, meetings and entertainment," according to a Caesars Entertainment spokesperson.
Customized for Indian market
Caesars will adapt its international brands and offerings to the Indian market. "The entertainment area of the hotel resorts will be themed around Bollywood. We strive to offer entertainment customized for the local market," the spokesperson added.
Other types of entertainment
The American gambling giant seeks to cooperate with Indian management firms and production companies. Market watchers believe that Ceasars' timing is right. "It could be just the right moment to launch non-gambling entertainment into the Indian market. Despite the lack of development and structure, Indians are ready to try other types of entertainment than movies and food & beverages," according to Vivek Dahiya, founder and CEO at GenReal Property Advisers.
Flourishing online gambling industry
Caesars' plans reflect the huge potential that holds the Indian market, partly the result of the growing middle classes. Market watchers predict that India's middle class will increase tenfold by 2025. Recently we reported about the potential of the Indian online gambling market with regard to online gaming. Indians love to gamble, but only lotteries and horse racing betting are allowed. However, the illegal gambling industry is flourishing in India.