American couple collects Rs 1,248,210,000 jackpot
A couple from Brevard County, Florida have claimed their chunk of a Mega Millions jackpot worth Rs 2,496,420,000. Raymond Moyer and Robyn Collier were excited to pick up their share that comes to Rs 1,248,210,000. The Florida Lottery revealed that a retailer based in Maryland, Florida sold the other lucky ticket.
Rs 693,450,000 lump sum
Raymond Moyer and Robyn Collier have decided to have their multi-million dollar prize paid out as a one-time cash option worth Rs 693,450,000. In the meantime, the holder of the other ticket yet has to claim his or her Rs 1,248,210,000 jackpot.
Rs 603,000 bonus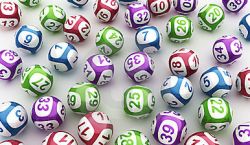 The American couple purchased their Mega Millions ticket at a Merritt Island-based supermarket. The Florida Lottery will award the retailer a selling bonus check for Rs 603,000. Moyer and Collier plan to use the money to enjoy some trips abroad, a spokesperson for the supermarket noted. The Mega Millions jackpot also enables them to visit Notre Dame football matches.
Online available in India
It shows how rewarding it can be to play the lottery. Popular lottery games, including the Powerball and Mega Millions, are also available in India. Gambling fans can choose from extremely rewarding lottery games, such as:
EuroMillions
Mega Millions
Punjab Lottery
Thunderball