Playwin: two staggering jackpots in one week
Five Indian lottery players have won massive cash prizes, read a statement from Playwin. Two of them were won in one week, including a 1.93 crores Thunderball windfall and a Jaldi5 Double Jackpot worth 10 lacs. Pan India Network Limited is the company behind Playwin, which offers both lottery and gaming products.
Three lucky players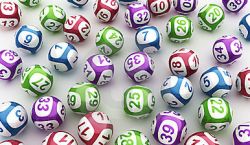 A spokesperson for Playwin noted that two players shared a 1.93 crores Thunderball jackpot. One of them is a Mumbai resident, while the other lucky lottery player comes from the state of Sikkim. The spokesperson added that another Mumbai resident took home the Playwin Jaldi5 Double Jackpot.
Life-changing jackpot
On top of all that, two Indian punters shared a Rs. 6.96 Crores jackpot. The two winning players bought their lucky ticket at two different retailers based in the city of Mumbai. Both winners still need to come forward to collect their share of the life-changing jackpot.
Change in perception
Playwin has awarded many cash prizes to punters across India, resulting in 82 crorepatis plus 4,000 lakhpati's. The lottery company has been around for eleven years and it is considered as one of the most rewarding gaming operators across India. Additionally, Playwin has brought about a chance in the attitude towards lottery in India.