Indian teenager scoops Rs 2.17 crore lotto jackpot
Mohit Mangal will be Rs 2.17 crore richer after claiming a winning lotto ticket, Playwin officials said. The 19-year-old BBA student has become the youngest lotto player who scooped a jackpot at Playwin. Additionally, the Indian lotto company revealed that Mangal is the 82st Crorepati. "It's a huge privilege to win a jackpot of this magnitude," the lucky winner commented.
Rewarding strike of luck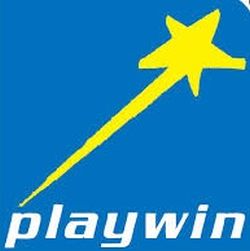 "Everyone at Playwin is excited about this latest win. It's always a matter of luck, but you can win big time when luck strikes. For that reason, it's definitely worth playing the lotto. We are happy to hand over a check worth a whopping Rs 2.17 crore, which enables Mangal to realize his dreams," Rahul Tangri, of Playwin, said.
82 crorepatis so far
India's premier online lotto company has produced 82 crorepatis, in addition to 4,000 lakhpatis over a 11-year period. A fortunate lotto player from Kolkata holds the record for Playwin's largest jackpot, which valued Rs 17.29 crore. Players can enjoy live coverage of Playwin's lotto drawings thanks to ZEE Network broadcasts.
Rs. 2.17 lakh bonus
A spokesperson for the Playwin Lotto revealed that the jackpot winner bought the lucky ticket at a lottery centre located in the city of Thane. Playwin Lotto will award the venue a bonus worth 1% of the jackpot amount, which comes to Rs. 2.17 lakh.