Life-changing lottery prizes online available
Have you ever wondered if Indians can buy tickets for international lotteries like Mega Millions and Powerball? They certainly can thanks to the online lottery ticket concierge service. This means that rewarding lottery games from abroad are also available in India. Besides international lottery games, there are also genuine Indian games to choose from.
Rewarding trio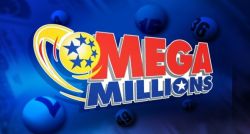 Powerball is definitely one of the most famous lottery games around the globe. Today's draw features a ₹6.7 billion jackpot. The Mega Millions top prize is another interesting option as it has grown to a whopping ₹13.7 billion. Additionally, EuroMillions is a transnational lottery that has created many millionaires. This Friday's draw gives you the chance to win a cool ₹14.7 billion.
Unique opportunity
Purchasing tickets for international lotteries is a legal business in India. Domestic gambling laws don't apply to the online lottery ticket concierge service. Draws for international lotteries are executed outside India, which means that they don't fall under Indian gambling laws. In other words, the online lottery ticket concierge service is an unique opportunity for Indians to play popular lottery games from all over the globe.