Playwin's Super Lotto jackpot climbs to ₹23,600,000
If you're looking for a genuine Indian lotto jackpot you should definitely consider Playwin Lotto. This Thursday's draw features a ₹23,600,000 jackpot, while next Saturday's top prize has soared to ₹20,000,000. It doesn't come as a surprise that the Powerball jackpot steals the show again with a jackpot worth a whopping ₹4.8 billion.
Five rewarding lotto games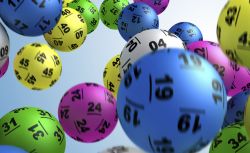 Playwin Lotto made its debut in 2001 in order to enable punters in India to purchase tickets via internet. The Pan India Network Ltd. is the organization behind the lottery, while the Sikkim government supervises Playwin Lotto. Players can choose from five exciting games:
Jaldi 5
Jaldi 5 Double
Thunderball
Thursday Super Lotto
Saturday Super Lotto
₹907.7 million bonanza
In addition to the Powerball jackpot, there are several other lottery games that are packed with life-changing prizes. Both the Mega Millions game and the EuroMillions lotto live up to its name as a millionaire maker. The EuroMillions jackpot has climbed to ₹1.7 billion, while the Mega Millions top prize is now worth a mind-blowing ₹907.7 million.
Online jackpot fun
You may ask yourself: can I play those games from India? The answer is: yes! Visit Lotto India's website and use the lottery ticket concierge service. Spinning the reels of online slot machines may be another interesting option. There are many examples of online slot players who pocketed staggering cash prizes. About two weeks ago, an online gambler took home $4.4 million in cash courtesy of the Mega Fortune Dreams slot.